Landell Mills shortlisted for British Expertise International Development Project Award
News
17.02.17
Company news
We are pleased to announce that a Landell-Mills-managed project, 'Mainstreaming Climate Change Risk Management in Development - Sustainable Rural Ecology for Green Growth' has been shortlisted for the International Development Project of the Year at the British Expertise International Awards 2017. The Awards recognise and celebrate outstanding international achievements by companies in the UK professional services sector.
The project was a two-year pilot project between the Government of Nepal and the Asian Development Bank, co-financed by the Nordic Development Fund, to assess the viability for scaling-up biochar-based fertilisers as a climate-friendly technology for farmers.
Landell Mills designed and oversaw government and farmer field trials in over 100 rural communities, testing the most effective ways to produce and utilise biochar. This has been the most extensive biochar field trial carried out worldwide to date and we saw average yield increases of over 100% across all crops trialled.
Following the success of the project, the government is now incorporating biochar technologies into national programmes, which will impact upon many thousands of farmers. It will also improve soil fertility, decrease reliance on imported chemical fertilisers and reduce carbon emissions.
Biochar is essentially charcoal, but it is used as a soil conditioner instead of being burnt. It is produced by burning biomass, such as crop residues, in a kiln at over 400°C in the absence of oxygen. While not in itself a fertilizer, biochar acts like a sponge, soaking up water and organic nutrients, for example, from animal urine, making them available to plants. When biochar is soaked in cattle urine, as was demonstrated in the project, it then becomes a highly effective organic fertiliser.
For Sita Lamsal, one of the women participating in the trials, the benefits of the project are clear, "Since the price for fertiliser has massively increased, we are very happy that we now know how to make our fertiliser for free!"
Find out more about the project and the Awards here: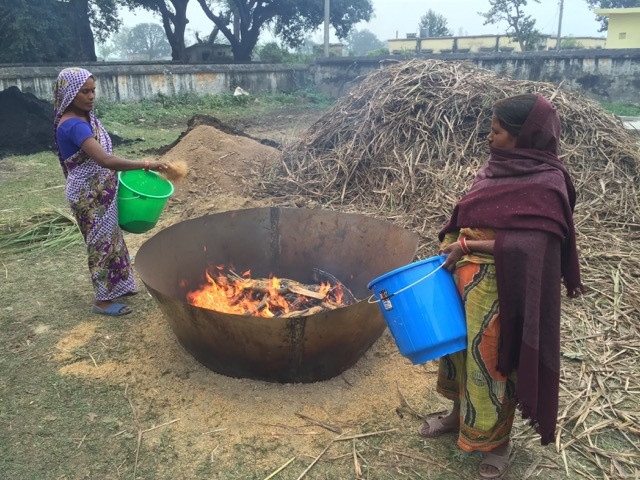 Producing biochar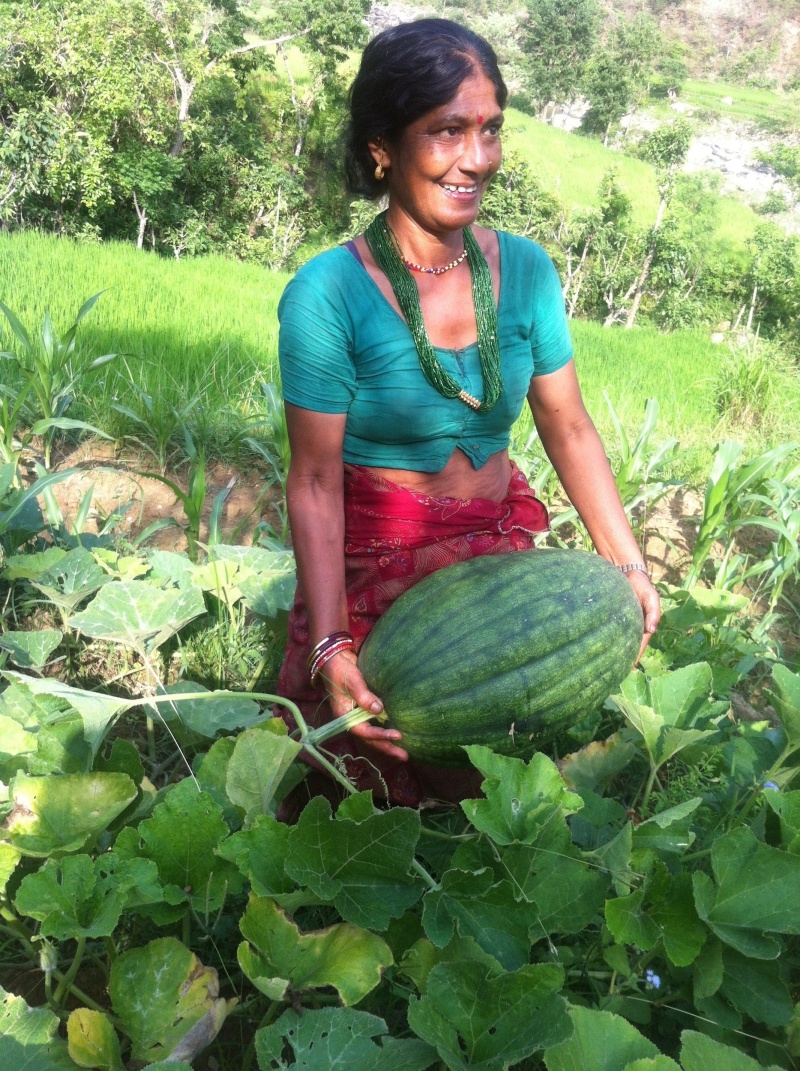 Results of biochar in a pumpkin trial