Landell Mills supports the Ethiopian Agricultural Transformation Agency to manage, monitor and evaluate 'climate smart' agricultural initiatives
News
28.03.17
Ethiopia
Monitoring, evaluation and learning
The Ethiopian Agricultural Transformation Agency was created to help accelerate the growth and transformation of Ethiopia's agriculture sector. The Agency's mandate is focused on improving the livelihoods of smallholder farmers across the country, and it is charged with implementing the Agriculture Transformation Agenda under the second Growth and Transformation Plan (2016-2020).

As part of its mandate, the Agency is keen to promote climate friendly (or 'climate smart') agricultural practices. As such, it has engaged Landell Mills to provide expertise to bring climate-related issues into its Monitoring, Learning, and Evaluation framework for the agriculture sector.
The project is funded by Danida, Denmark's development cooperation agency; and it will be managed by the Agency. By working alongside relevant Agency staff in Addis Ababa, Landell Mills' support will aim to strengthen and further develop local capacity within the Agency. It will also ensure the transfer of appropriate knowledge and the sustainability of the results.
Specifically, Landell Mills' outputs relate to "green indicators", a sector-wide knowledge management and learning system, and guidance to operationalise the sector's Monitoring and Evaluation system, as informed by international best practice.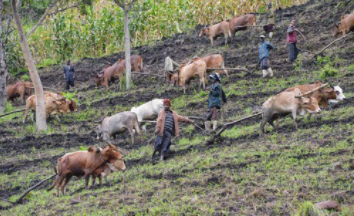 PHOTO BY ROD WADDINGTON HTTPS://WWW.FLICKR.COM/PHOTOS/ROD_WADDINGTON/11400843986/