Boosting agrifood traceability and quality standards in the Greater Mekong Subregion
News
13.10.23
Agriculture, fisheries, food security and nutrition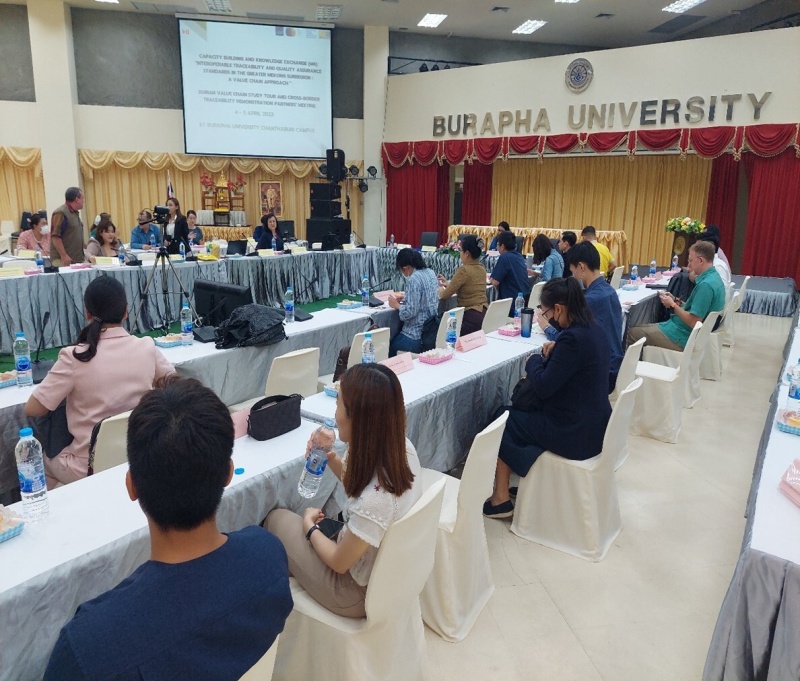 Earlier this year, our team of food safety and quality specialists from the Greater Mekong Subregion (GMS) Sustainable Agriculture and Food Security Program (SAFSP) led a dynamic capacity-building and knowledge exchange event on Interoperable Traceability and Quality Assurance Standards in the GMS: A Value Chain Approach.
SAFSP, managed by Landell Mills and funded by the Asian Development Bank (ADB), continues to drive positive change in the GMS agriculture and food security arena.
Organised in collaboration with Thailand's National Science and Technology Development Agency (NSTDA) and Ministry of Agriculture and Cooperatives (MOAC), our three-day event aimed to advance discussions on traceability efforts in the GMS for safer and better-quality food.
The event combined presentations showcasing SAFSP key findings and key advancements in the sector, broadly speaking, and field visits to durian farms, packing houses, and local markets in Chanthaburi (Thailand).
Moreover, this event marked a key step and informed the two cross-border traceability demonstration pilots, concentrating on durian (in Thailand) and dragon fruit (in Vietnam) for export to the PRC, launched under SAFSP.
Throughout the workshop, participants engaged in enriching discussions and absorbed technical expertise shared by public agencies and development agencies in the GMS about the relevance of interoperable traceability protocols to boost the competitiveness of the sector in the GMS, capture premium prices, and access new export markets; all while meeting consumers' demands for safer and better-quality food.
Additionally, our participants had the unique opportunity to visit and interact with key stakeholders and players in Thailand's durian value chain. These visits provided first-hand insights into farm-level practices, processing, and labelling; directly from value chain actors.
If you'd like to be kept updated on the work of the SAFSP, you can sign up to the SAFSP mailing list here.