Landell Mills trains NGO partners under the Sudan Food Security Programme
News
24.02.17
Sudan
Training and capacity building
Landell Mills recently organised two NGO training sessions as part of the rural smallholders' component of the Sudan Food Security Programme.
The events, held in Khartoum, focussed on Project Cycle Management and Grant Contract management and were designed to support the NGOs that are implementing EU-funded grant contracts in the Food Security sector.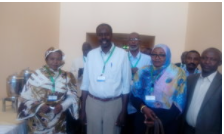 TRAINING PARTICIPANTS WITH THE LANDELL MILLS CHIEF TECHNICAL ADVISOR, ABDUL HAMID RHAMETALLA (ON RIGHT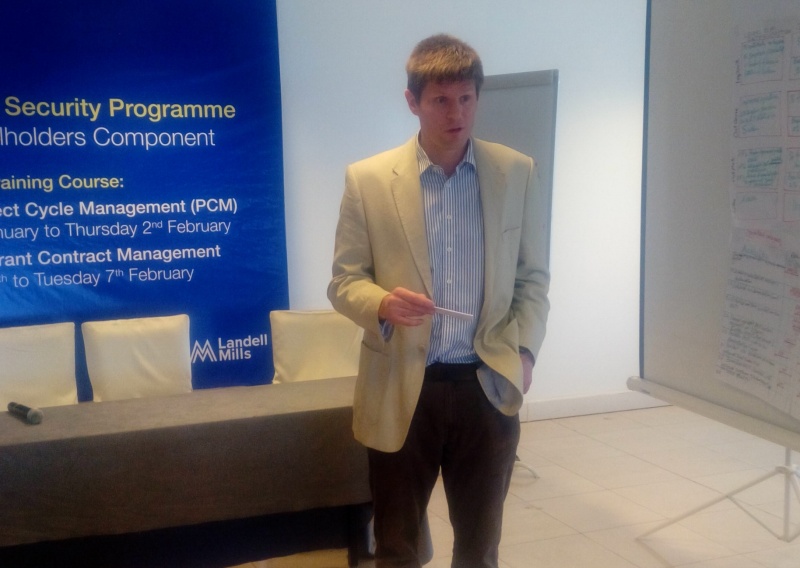 THE LANDELL MILLS TEAM LEADER, MARK WITCOMB, ADDRESSING PARTICIPANTS AT THE PCM TRAINING CLOSING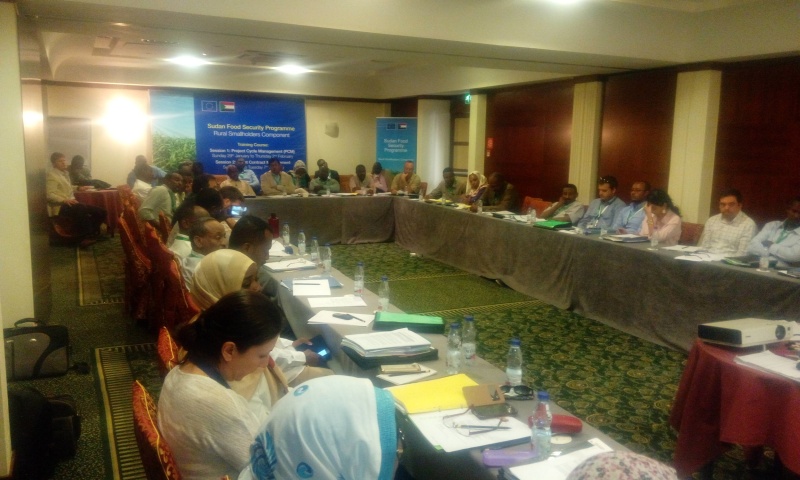 TRAINEES DURING A GRANT CONTRACT MANAGEMENT TRAINING SESSION
Participants from 15 different NGOs and the Ministry of International Cooperation took part in the training, along with a number of EU Delegation staff members. A two-hour Q&A encouraged NGO partners to discuss common problems with the Finance and Contracts team at the EU Delegation. Attendees also benefitted from networking with staff from other NGOs that are implementing similar projects and facing similar challenges.
The Food Security Programme Manager and the Head of Finance and Contracts from the EU Delegation attended the opening and closing ceremonies.
Attendees praised both the trainer, Tony Acheampong, and the interactive nature of the training.
Find out more about the Sudan Food Security Programme here.