Landell Mills wins new Asian Development Bank value chains contract to improve coffee sector in Timor-Leste
News
19.11.18
Timor-Leste
Agriculture, fisheries, food security and nutrition
Landell Mills has been awarded a new Asian Development Bank (ADB) value chains contract to help develop Timor-Leste's coffee sector. We will be providing Technical Assistance to support a loan agreement between ADB's private sector operations and Olam, a private agribusiness, to expand its operations in the Timor-Leste coffee value chain.
At present, the private sector economy in Timor-Leste lacks enough jobs for the volume of new entrants to the labour market each year. Coffee is the country's largest non-oil export, grown by 38% of households. Production and quality are low, yet the coffee sector can help the private sector develop by acting as a driver of growth to Timor-Leste and supporting local livelihoods. Landell Mills' Technical Assistance will deliver a package of training and extension services to smallholder farmers who supply coffee to Olam, and support pilots and studies, such as traceability, access to finance and gender training, to further leverage the benefits of this training.
Through the $163 million loan agreement, Olam's $211 million investment plan will be supported and will finance an expansion in the firm's processing of midstream products, while providing permanent working capital investments for smallholder farmers in Timor. The loan will help smallholder farmers integrate into more formalised value chains and the global economy, expand their production and operations, and improve their livelihoods by promoting inclusive and sustainable development. Olam will see improved quality and quantity of production which will help increase their profitability, which in turn should lead to better prices for the farmers.
The contract, Supporting Inclusive, Sustainable, and Connected Coffee Value Chains in Timor-Leste, started this month and will run until April 2021.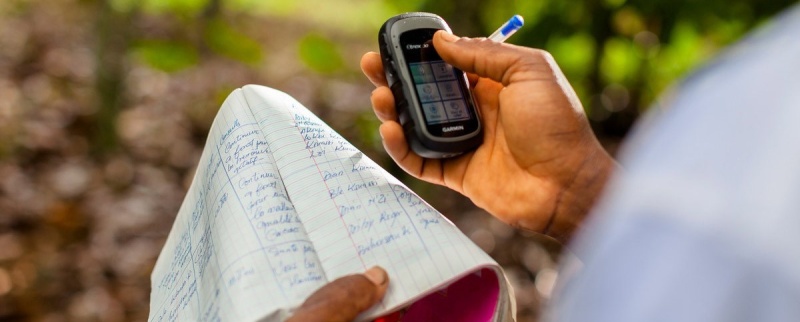 THE TECHNICAL ASSISTANCE WILL USE A SMART PHONE APP TO GENERATE FARM MANAGEMENT PLANS FOR COFFEE GROWERS TO IMPROVE PRODUCTION AND QUALITY OF THE PRODUCT ©OLAM.