Sudanese youth create solutions to climate change in global 'Climathon' event
News
31.10.18
Sudan
Environment, water, climate change and disaster risk reduction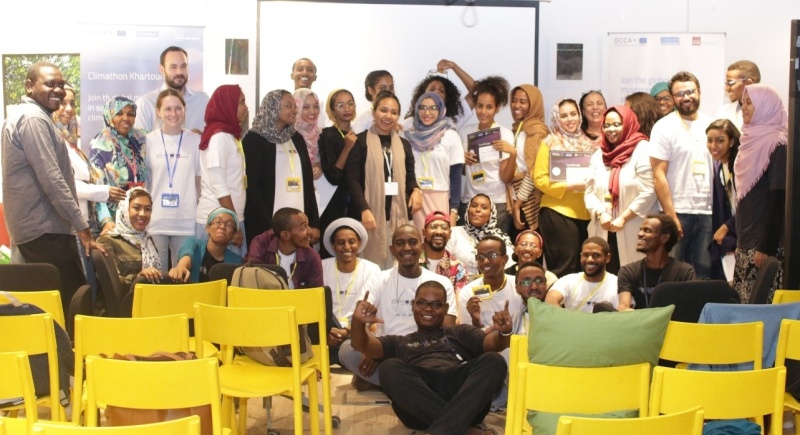 THE 24 PARTICIPANTS WHO TOOK PART IN THE CLIMATHON AT IMPACT HUB'S WORKSPACE. PHOTO BY DAFTAR STUDIOS.
The participants, a mixture of entrepreneurs, students and developers, were asked to form teams and present their ideas to a jury made up of representatives from the EU Delegation to Sudan, United Nations Environment Programme, Impact Hub and the Ministry of Environment, Natural Resources and Physical Development. The themes they were given were sustainable urban development, extreme weather and waste management. The winning team's idea was to introduce clay covered seedballs - balls of compost with seeds inside that retain moisture in dry conditions â as a way of increasing tree cover in the city to combat the effects of climate change. The idea has the potential for replication across the country in both rural and urban environments.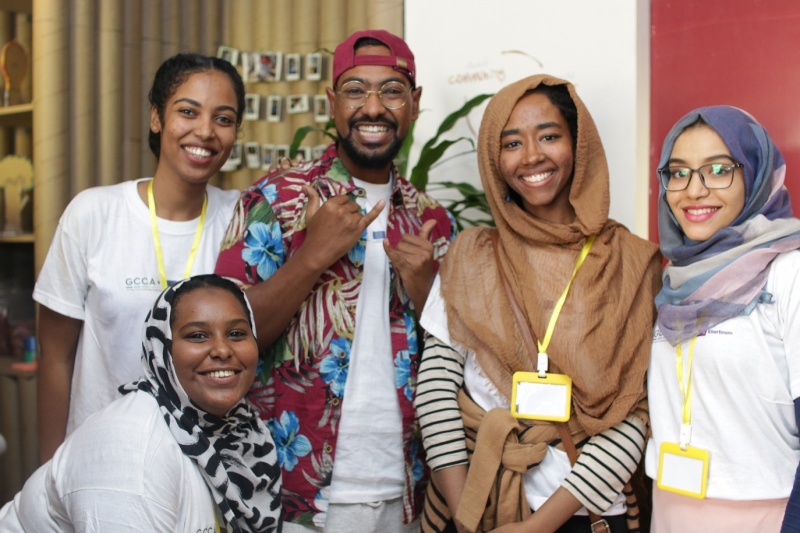 THE WINNING TEAM. PHOTO BY DAFTAR STUDIOS.
Before the event, a Public Symposium was held on 4th October to raise awareness and explain how people could apply to participate. Then a Pre-Ideation Workshop was held on 24th October where the 24 selected participants were invited to learn more about waste management and extreme weather through lectures by local experts. In addition to receiving mentoring during the event from entrepreneurs and business leaders on how to present a minimum viable product, the participants also received training on how to present a pitch.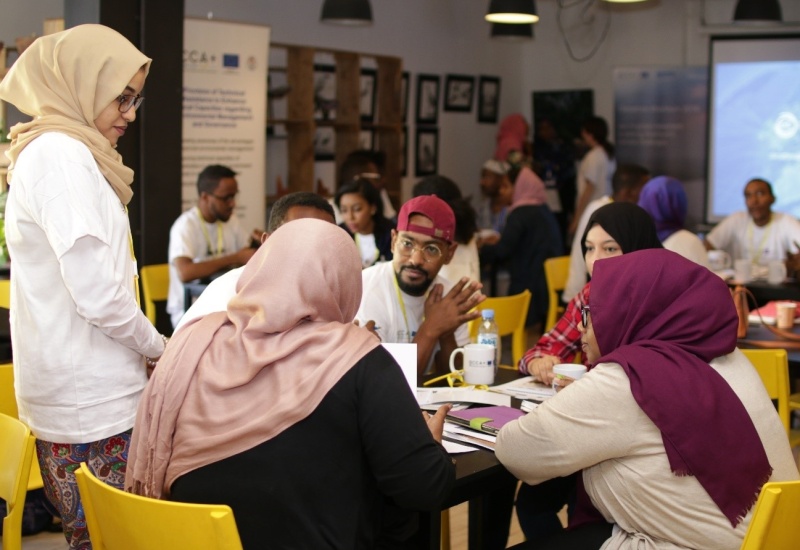 PARTICIPANTS WORKING ON THEIR INNOVATIVE SOLUTIONS TO CLIMATE CHALLENGES. PHOTO BY DAFTAR STUDIOS
The Climathon in Khartoum resulted in five new ideas that have the potential to contribute to resolving climate related issues in the city. For example, one idea was a social enterprise aimed at improving public schools through introducing a holistic package of renewable energy infrastructure, care for the community and income generation measures. Another group designed a game to promote improved waste management in the city in which players gained points for recycling and clearing up rubbish which can be converted to rewards such as phone credit.
Landell Mills is implementing Component 2 of the Strengthening Local Communities' Resilience to Climate Change in Sudan Project: Provision of Technical Assistance to Enhance Local Capacities Regarding Environmental Management and Environmental Governance. The event was organised as part of Component 2 and contributed towards strengthening the capacity of local stakeholders to adopt sustainable long-term approaches to natural resource management and climate change and to reduce the need of short-term emergency responses. The project is funded under the Global Climate Change Alliance Plus (GCCA+) initiative.
Find out more:
Landell Mills organises Panel Discussion - Promoting a Climate of Change to voice young people's opinions on climate change issues in Sudan