Supporting a transition towards sustainable coastal and marine fisheries resource management in Cambodia
News
09.12.21
Cambodia
Agriculture, fisheries, food security and nutrition
Landell Mills is pleased to announce the award of a new $1.23m contract to help develop the fisheries sector in Cambodia. Our team of twenty national and international experts will support the Government of Cambodia and Asian Development Bank (ADB) in the design of the Sustainable Coastal and Marine Fisheries Project and a linked feasibility study.
The fisheries sector plays a vital role in the Cambodian economy, accounting for 5% of GDP and employing around 655,000 people. However, the unsustainable use of coastal and marine resources, coupled with ecosystem degradation and climate change, is putting the livelihoods of the fishery-dependent population at risk.
In light of this, ADB is planning to support the Government of Cambodia in the implementation of its strategic plans for the coastal and marine fisheries sector through the 6-year Sustainable Coastal and Marine Fisheries Project. The project will contribute to the sustainable management of coastal and marine resources and the development of sustainable fisheries value chains in Cambodia's four coastal provinces of Kampot, Kep, Koh Kong, and Preah Sihanouk.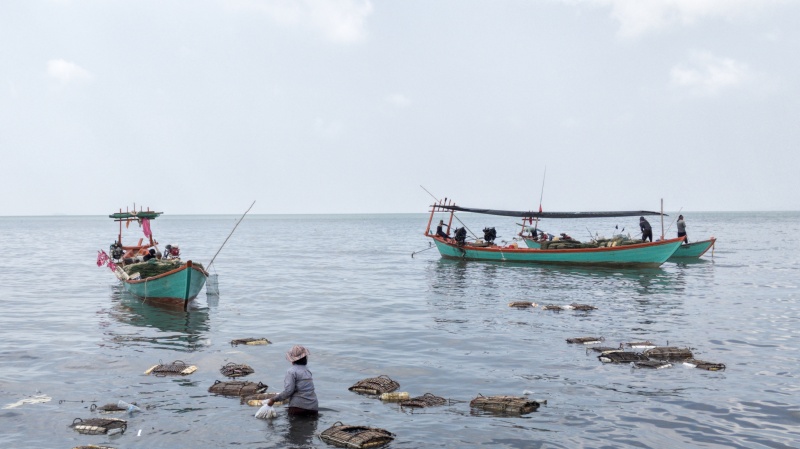 To assist the Government of Cambodia in designing the project, Landell Mills will conduct an assessment of the current physical coastal and marine fisheries operations in the country, from production to distribution, as well as an analysis of existing regulations, gaps and opportunities. These opportunities include ecosystem-based livelihood diversification options to tap into, the deployment of remote sensing and drone technology for ecosystem monitoring, management and restoration and community-based models for natural resource management to scale up.
Additionally, our team will identify and prioritise investment opportunities for climate-proofed post-harvest infrastructure development and rehabilitation, value chain digitisation or the modernisation of the fishing fleet, among others.
Alongside this, the project team will assess demand and support the design of fisheries value chain financing instruments and a self-sustaining Marine Financing Facility, as a vehicle able to crowd in private investments. To this end, our specialists will assess the country's existing financial resources and financial schemes in the fisheries sector in collaboration with a wide range of stakeholders.
Read more about Landell Mills' work in the fisheries sector here.