Zarafshon Integrated Sub-basin Project attends regional pre-consultations of the Citizens Forum of the 8th World Water Forum
News
29.05.18
Uzbekistan
Environment, water, climate change and disaster risk reduction
Five members of the Zarafshon Integrated Sub-basin Project's working group, a pre-cursor of the Zarafshon River Basin agency, attended the regional pre-consultations of the Citizens Forum of the 8th World Water Forum (WWF8). The pre-consultations were held in Dushanbe in Tajikistan in February 2018.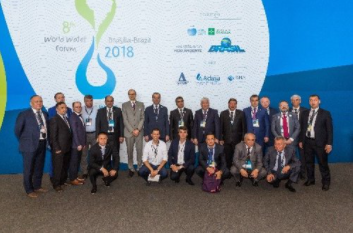 Participants' group photo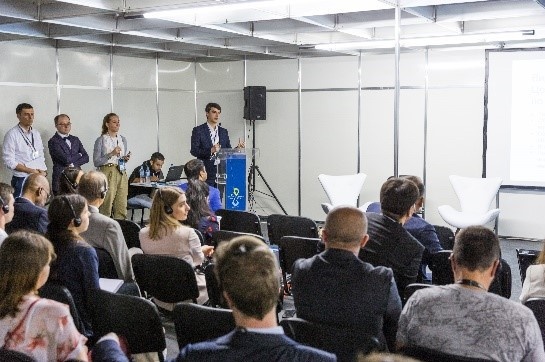 Participants attend the pre-consultation
The Citizen's Forum was organised by the Ministry of Energy and Water Resources of Tajikistan on the behalf of the Government of the Republic of Tajikistan, Citizens Commission of the WWF8 and German-Kazakh University. 120 participants attended, representing several civil society organisations. The Forum provided an opportunity for citizens to be involved in discussions about water issues and provide innovative solutions to the problems they face.
The Zarafshon Integrated Sub-basin Project, which is managed by Landell Mills and funded by the EU, gave a presentation at the event to raise awareness of its work in the region. As well as networking, attendees also prepared the 'Message of Central Asian civil society to WWF8' to resolve water-related issues in Central Asia. The message was presented at the session 'Political Governance Versus Sustainable Governance: Financial Resources, Interests and Power' in Brazil on March 20th 2018. The project also sponsored a member of Ministry of Energy and Water Resources of Tajikistan to attend the WWF8 in Brazil.