Africa RISE programme provides support to improve circular economy business practices in the construction sector in Zimbabwe, Botswana, and Namibia
News
09.06.23
Markets, enterprise and trade
The construction industry has a considerable environmental impact as it requires a vast amount of resources and materials, while also generating a significant amount of waste. Shifting from a linear economy to a circular economy – alongside adopting appropriate technologies and implementing resource efficiency – could bring huge environmental improvements to the construction industry, as well as creating economic and social value.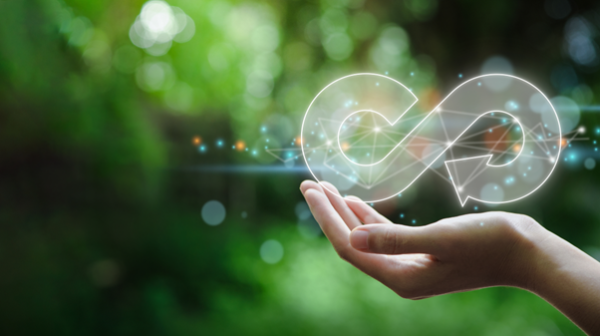 In 2022, four organisations in Botswana, Namibia, and Zimbabwe – all from the private construction sector – requested support from the Africa RISE (Reform for Investment and Sustainable Economies) programme to learn more about the shift from the current linear economic model (extract, make, use, throw away) to a circular economic model. The Africa RISE programme is funded by the European Union (EU) and implemented by a consortium led by Landell Mills.
The shift from the current linear economic model to a circular economic model represents an opportunity to achieve economic and social wellbeing, as well as environmental safeguarding. All four organisations that contacted the Africa RISE team were seeking support to pilot and demonstrate new materials, designs, and business models in their respective value chains.
The organisations that requested support to understand more about circular economy business practices are:
Namibian Construction Industries Federation (CIF): the national voice of Namibia's construction industry, with more than 60 years of contribution to the economic prosperity of the nation by providing the skills and infrastructure required to build a prosperous and competitive environment.
Zimbabwe Building Contractors Association (ZBCA): a non-profit making National Business Organization formed in 1985 with the purpose of providing a quality service that meets the expectations of members and stakeholders.
Business Botswana (BB) – Construction Sector & Built Environment: a private sector organisation functioning as Chamber of Commerce Employer Organisation.
Botswana Green Building Council: an industry association established for driving the development, growth, and facilitation of a green environment.
The Africa RISE programme launched a project to help these organisations in early 2023, with the aim of increasing knowledge within the construction sector of 'circular economy' opportunities, and models that could be implemented by the private sector. The Africa RISE team encourages collaboration and partnerships between Botswana, Namibia, and Zimbabwe to work towards various long-term objectives, including:
Increase knowledge on circular economy opportunities and models that could be implemented in Botswana, Namibia, Zimbabwe, and other SADC member countries.
Create the opportunity to identify possible pilot initiatives within SADC for demonstration of the value that the circular economy can bring.
Ensure the future competitiveness of the Botswana, Namibian, and Zimbabwe construction and built environment sector.
Increase the sustainability of the built environment's business practices.
You can read more about this project on the Africa RISE website.