Women's peace-making event proves popular at European Development Days
News
15.06.18
Gender equality
A lab-debate which was organised by Landell Mills as part of the European Development Days in Brussels was a successful and engaging event. 'African women in the prevention, management and resolution of African conflicts' took place on Wednesday the 6th of June and more than 80 people attended.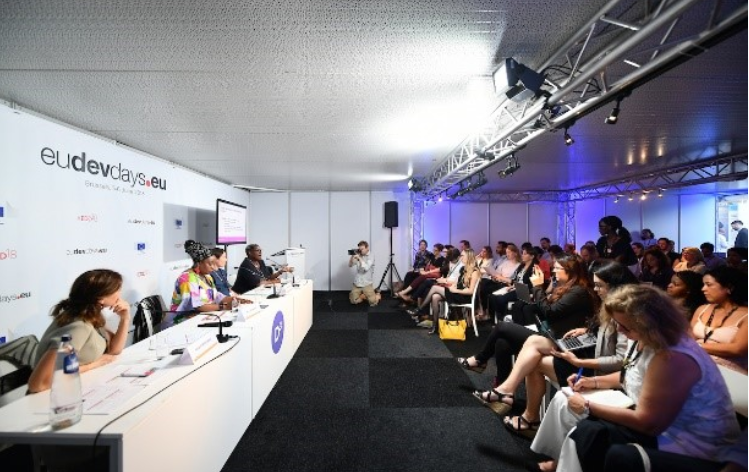 The session was moderated by Modi Ntambwe (pictured below),Chair of RVDAGE-SVAV Federation of African Associations of Flanders, and discussions focussed on gender mainstreaming within the peace operations and mediation efforts supported by the African Peace Facility (APF).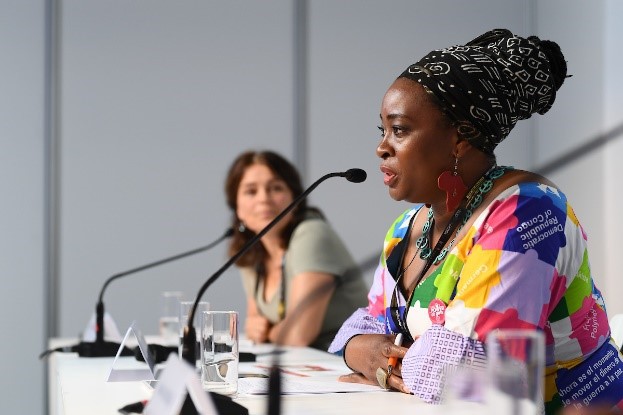 The APF is the main tool for implementing the Africa-EU Peace and Security Cooperation and has supported more than 14 Peace Support Operations (PSOs) since its creation in 2004. The lab-debate explored the promotion of a gender component in PSOs, such as the Ceasefire and Transitional Security Arrangements Monitoring Mechanism (CTSAMM) in South Sudan and the African Union Mission in Somalia (AMISOM).
Speakers included (pictured below, left to right) Sara Formisano, Gender Advisor at CTSAMM; Isabelle Arradon, Director of Research, Leading on Gender, Peace and Security at International Crisis Group; and Stella Maranga, Gender Officer at AMISOM.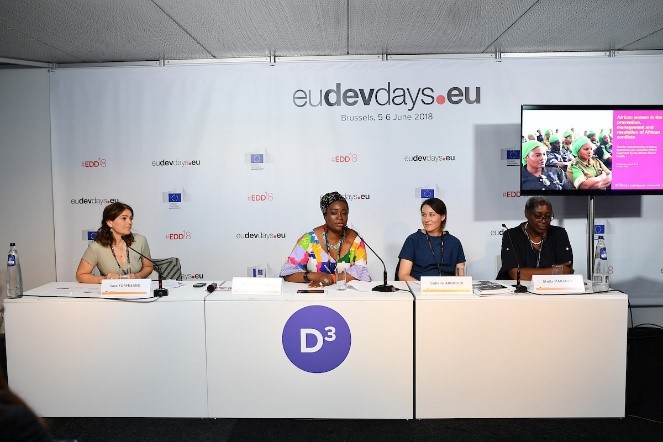 The event was organised by Landell Mills as part of the 'EU - Africa actions on peace and security through the African Peace Facility Communication Plan' contract that we manage on behalf of the European Commission.
Find out more about the Lab Debate and the 2018 European Development Days.